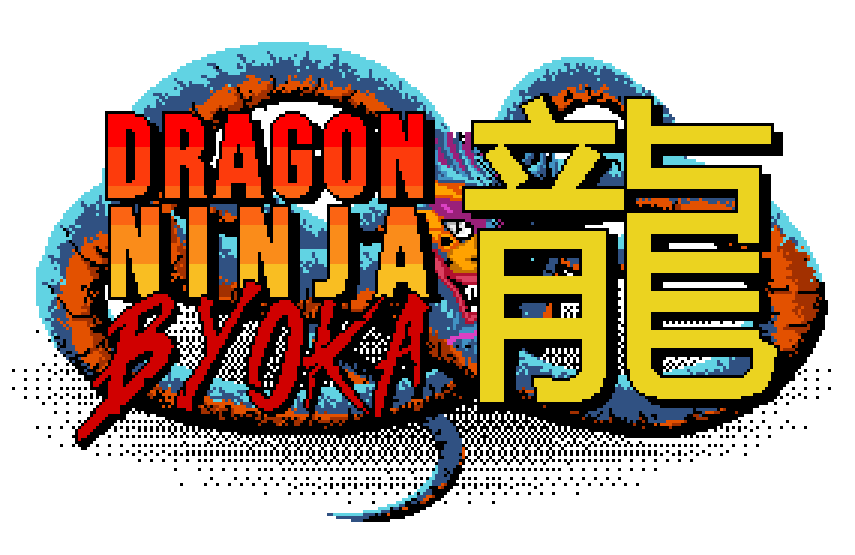 Dragon Ninja Byoka - The Game
Become Dragon Ninja Byoka, thrust through time from a fantasy feudal Japan into a dystopian urban landscape, slice, jump and dash your way through intense platforming action to slay the Chaos Serpent and avenge your lost master.
Dragon Ninja Byoka is a retro, Indie Game platformer akin to the classic 1980s action platformers found on the Nintendo Entertainment System, upgraded with visceral combat and pixel-perfect platforming action.
Now available for Wishlist on Steam!
Gameplay Gallery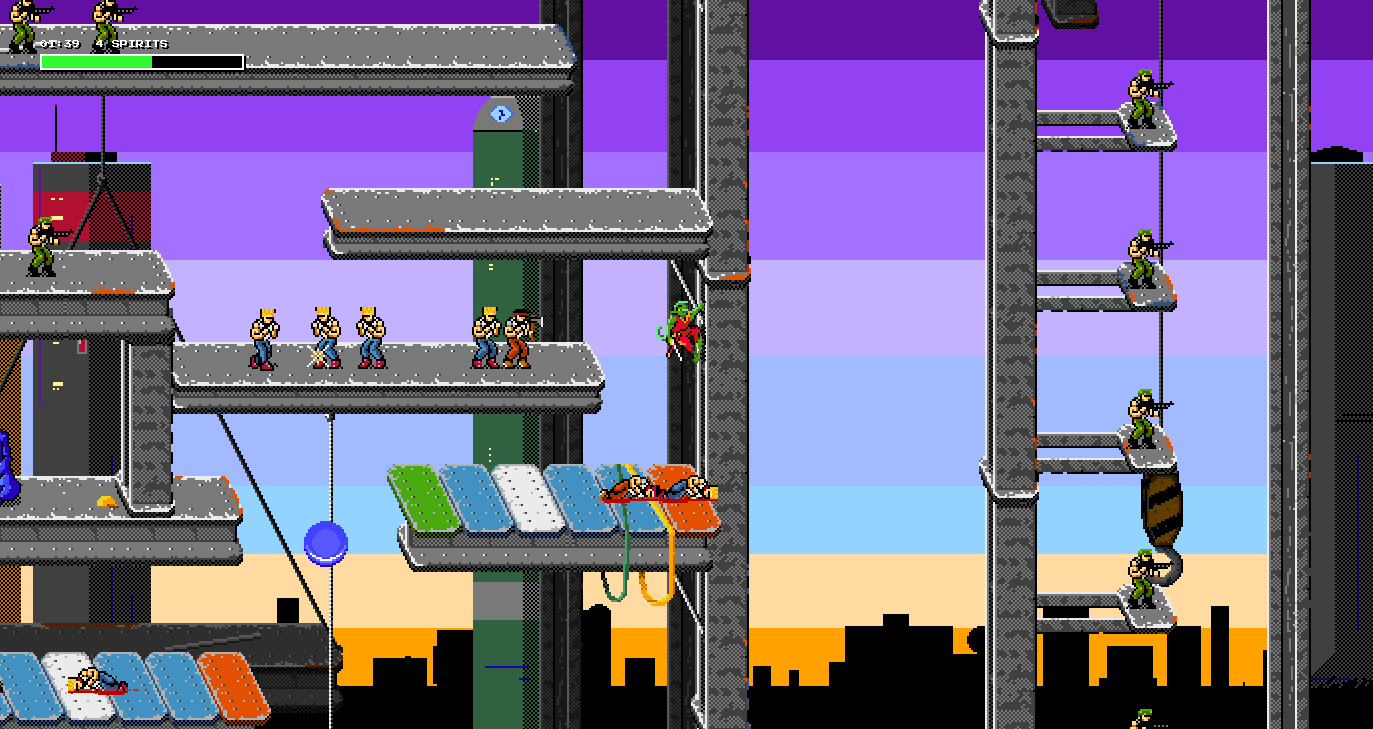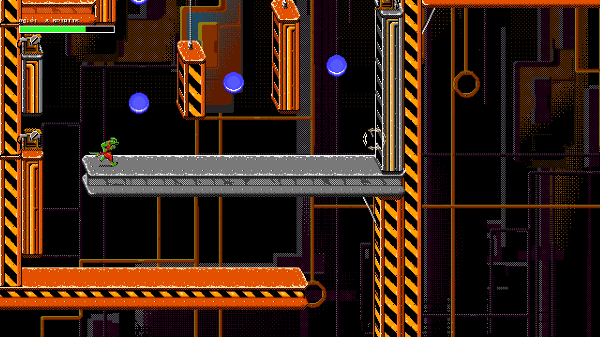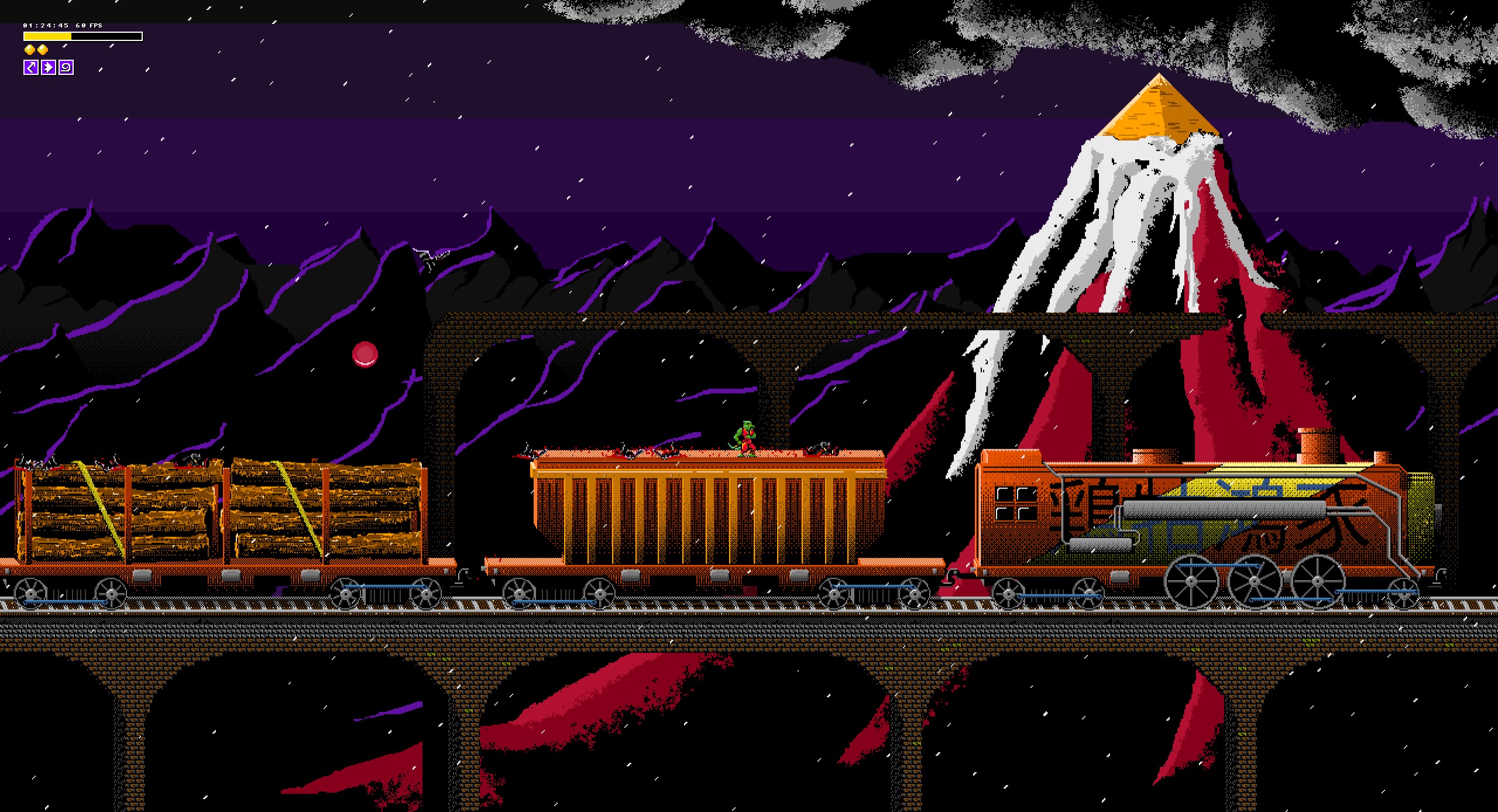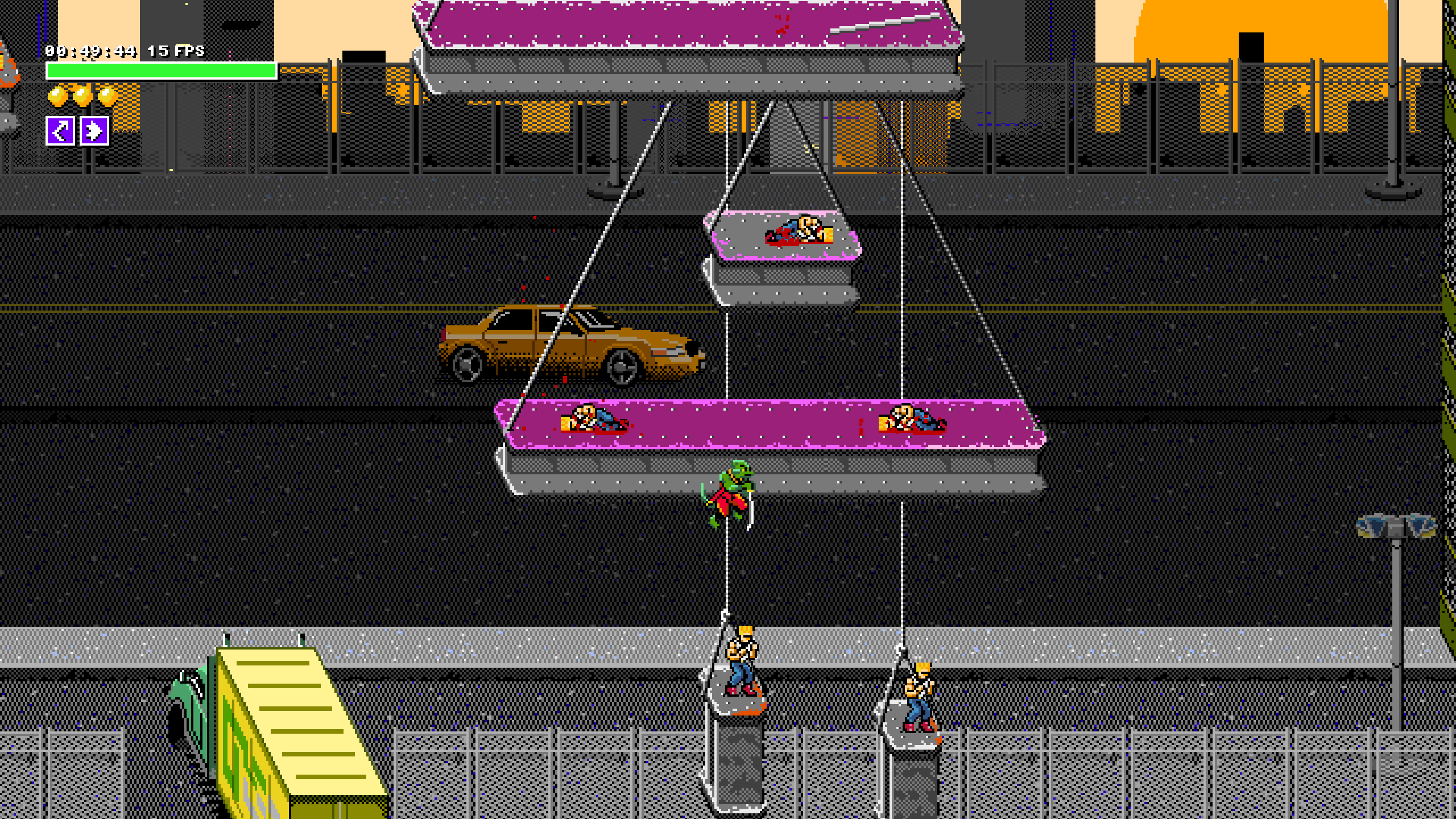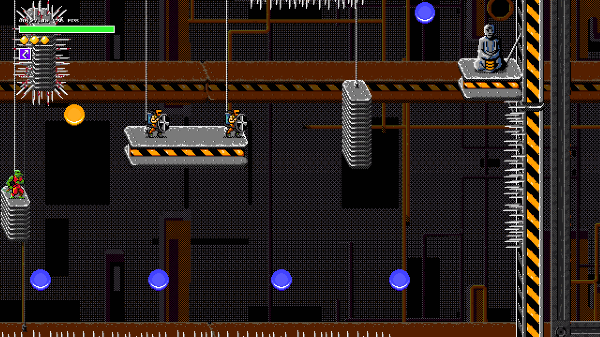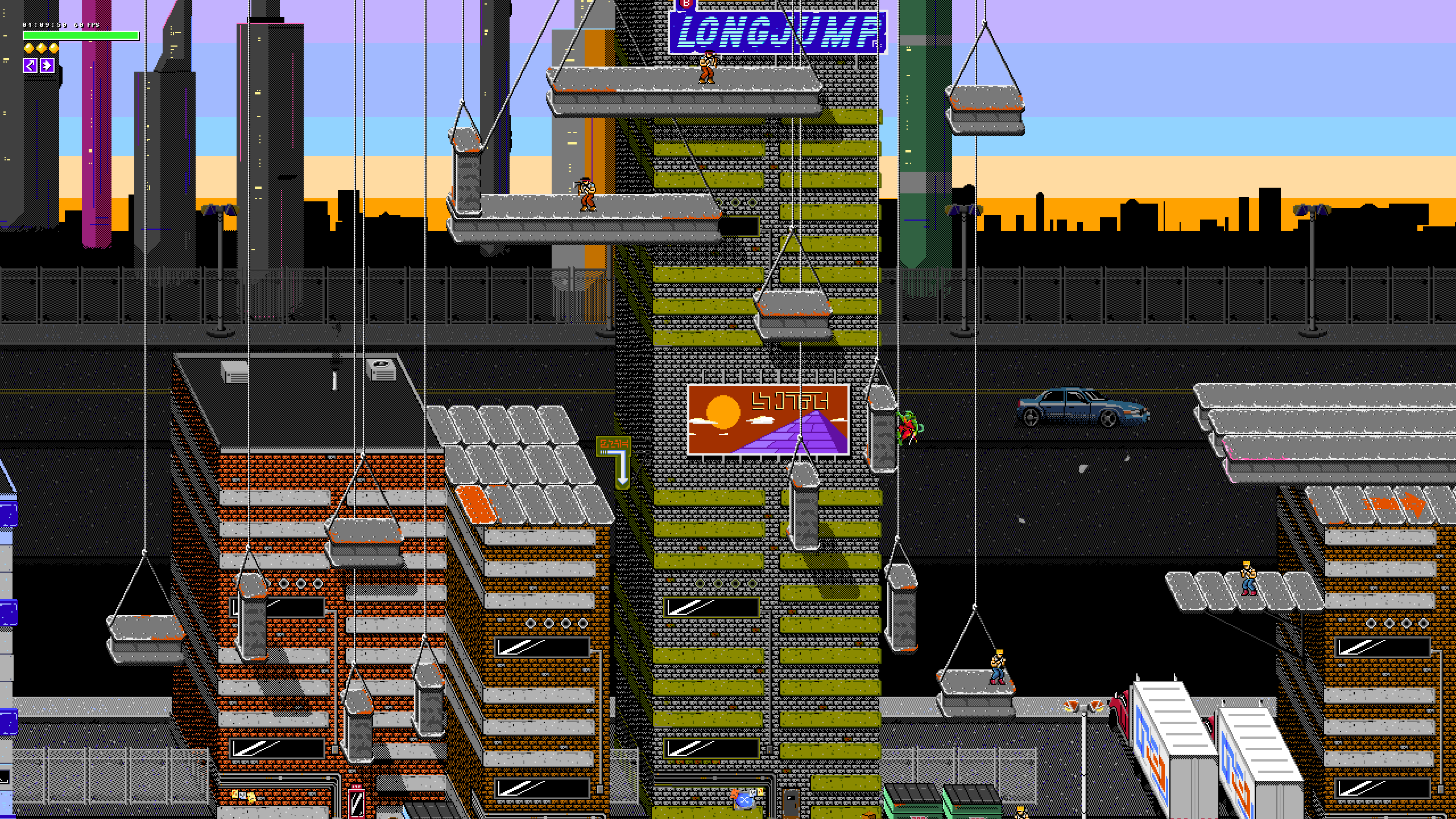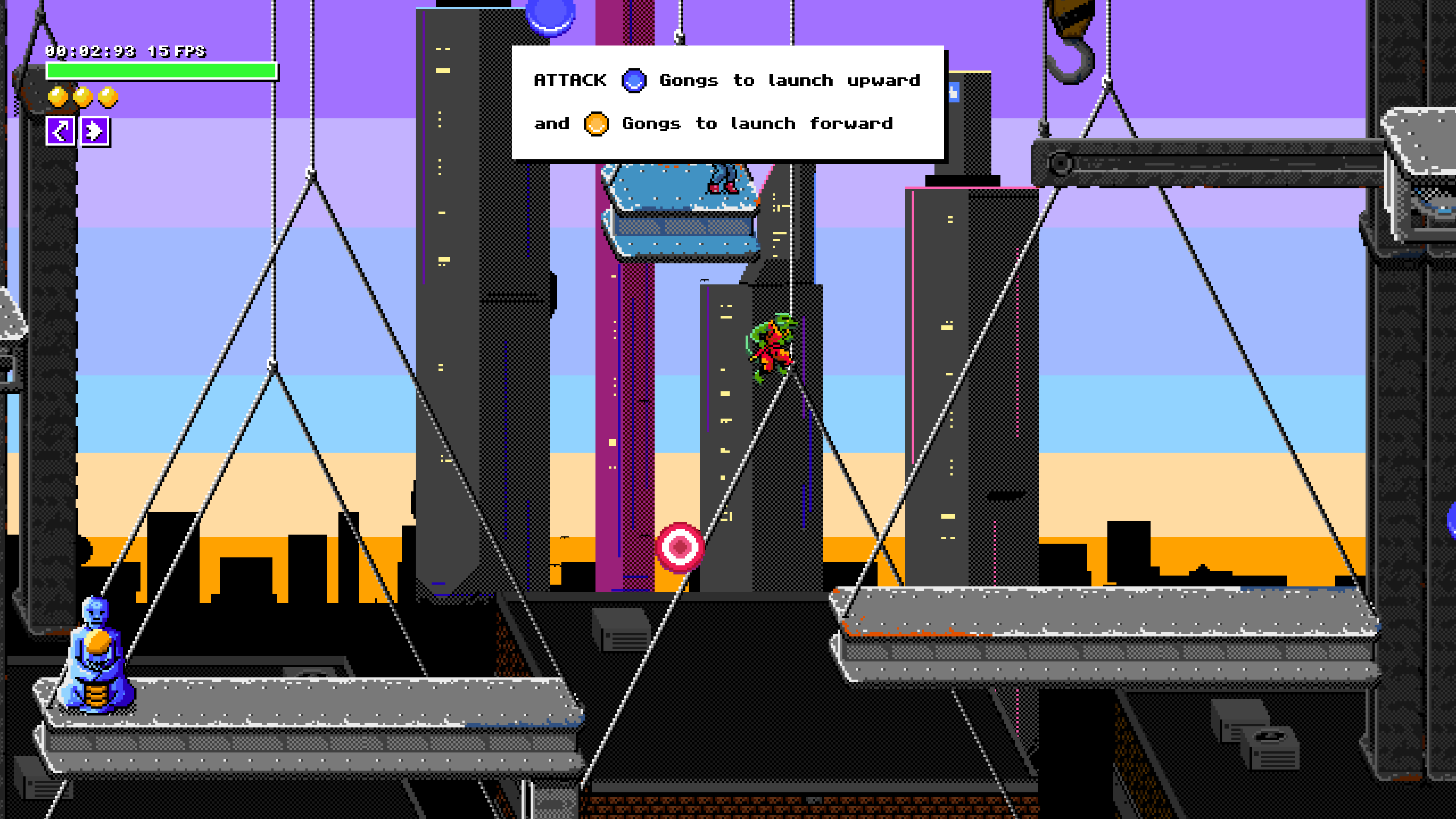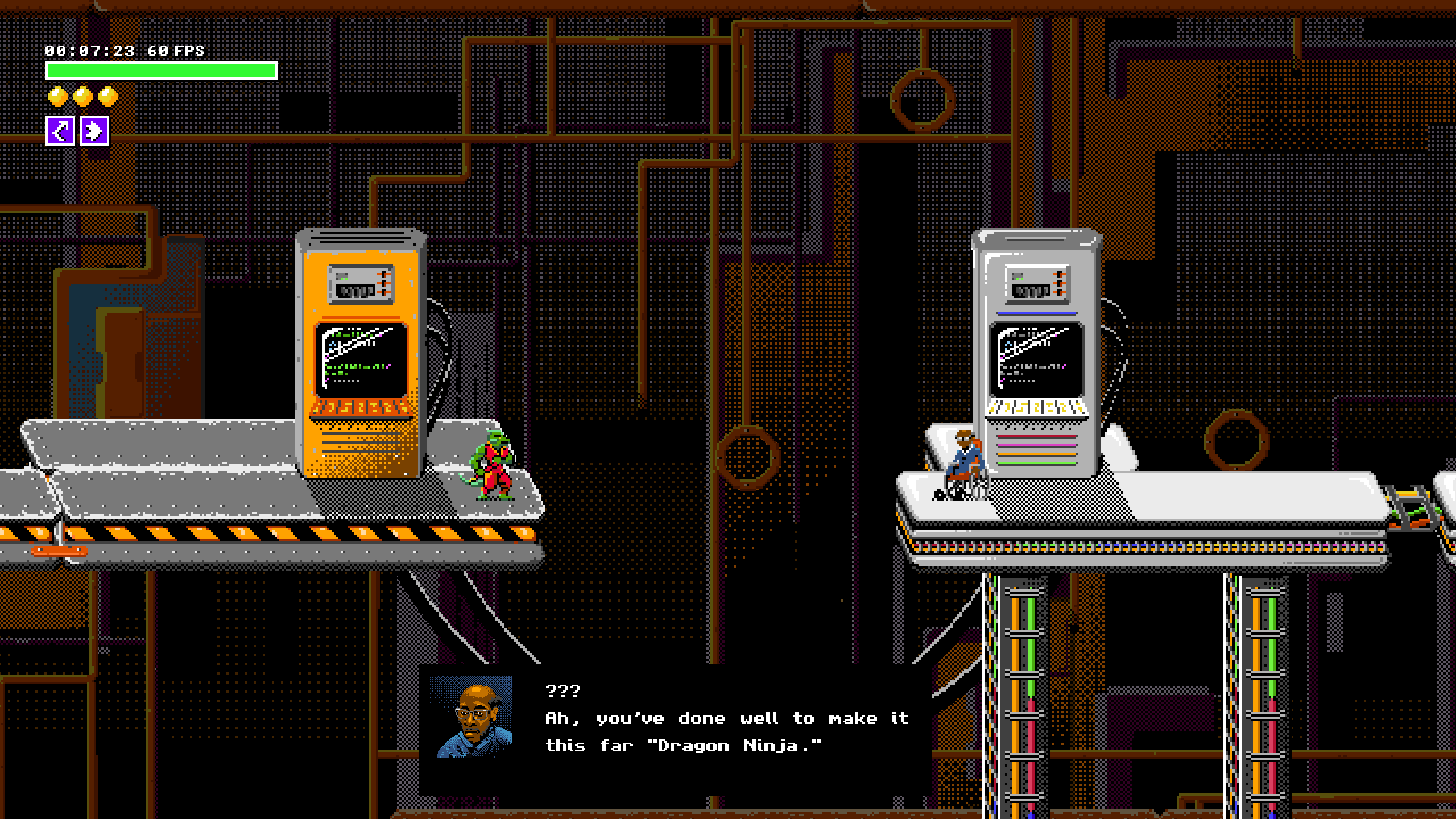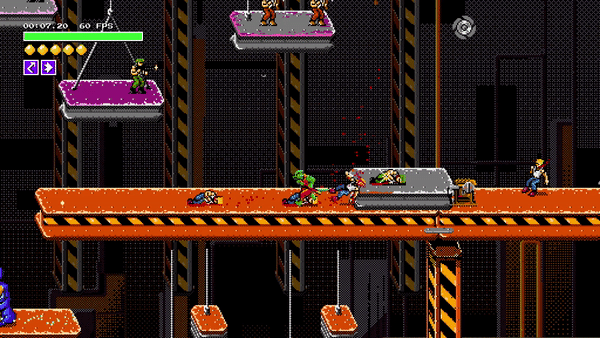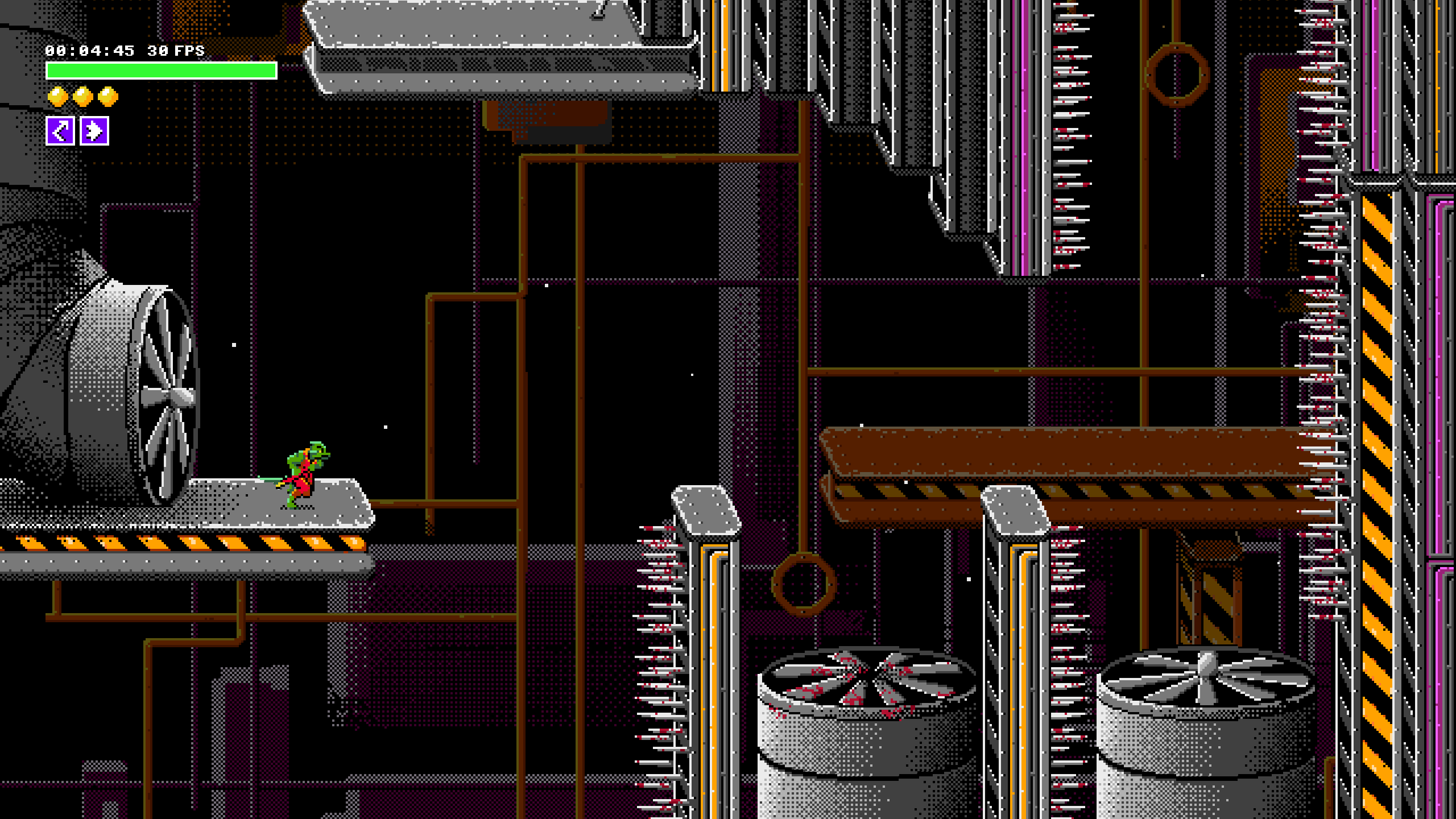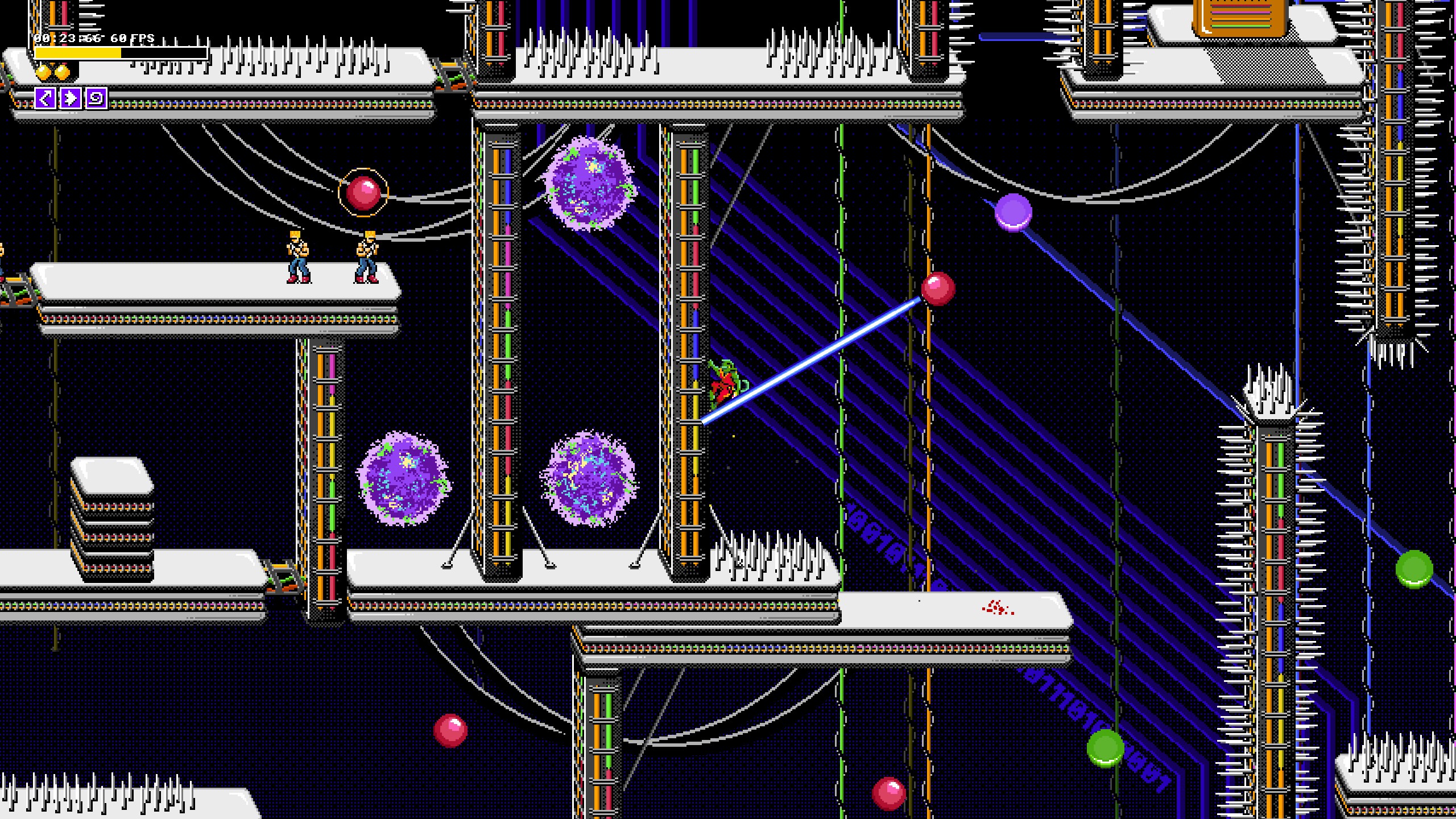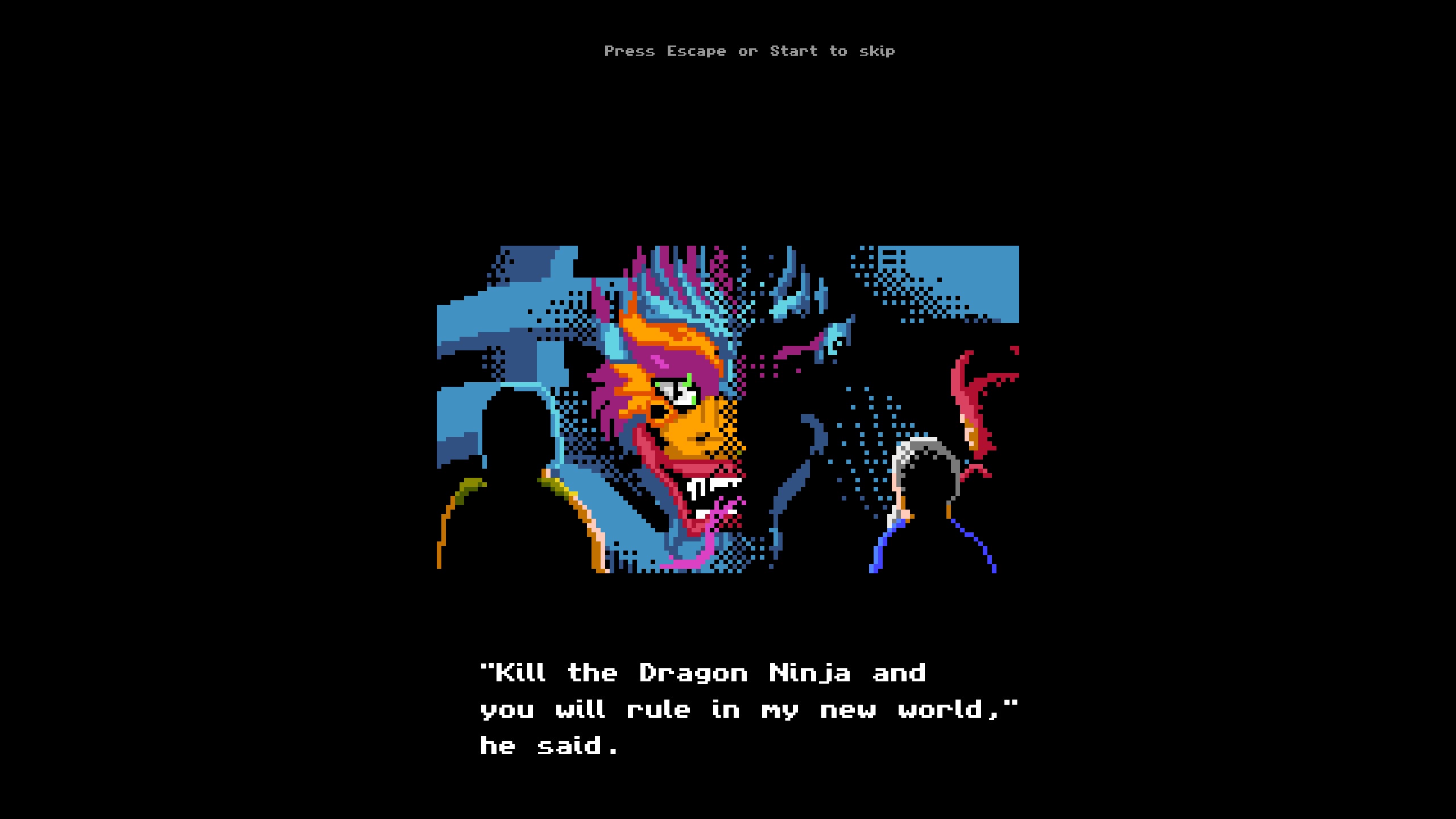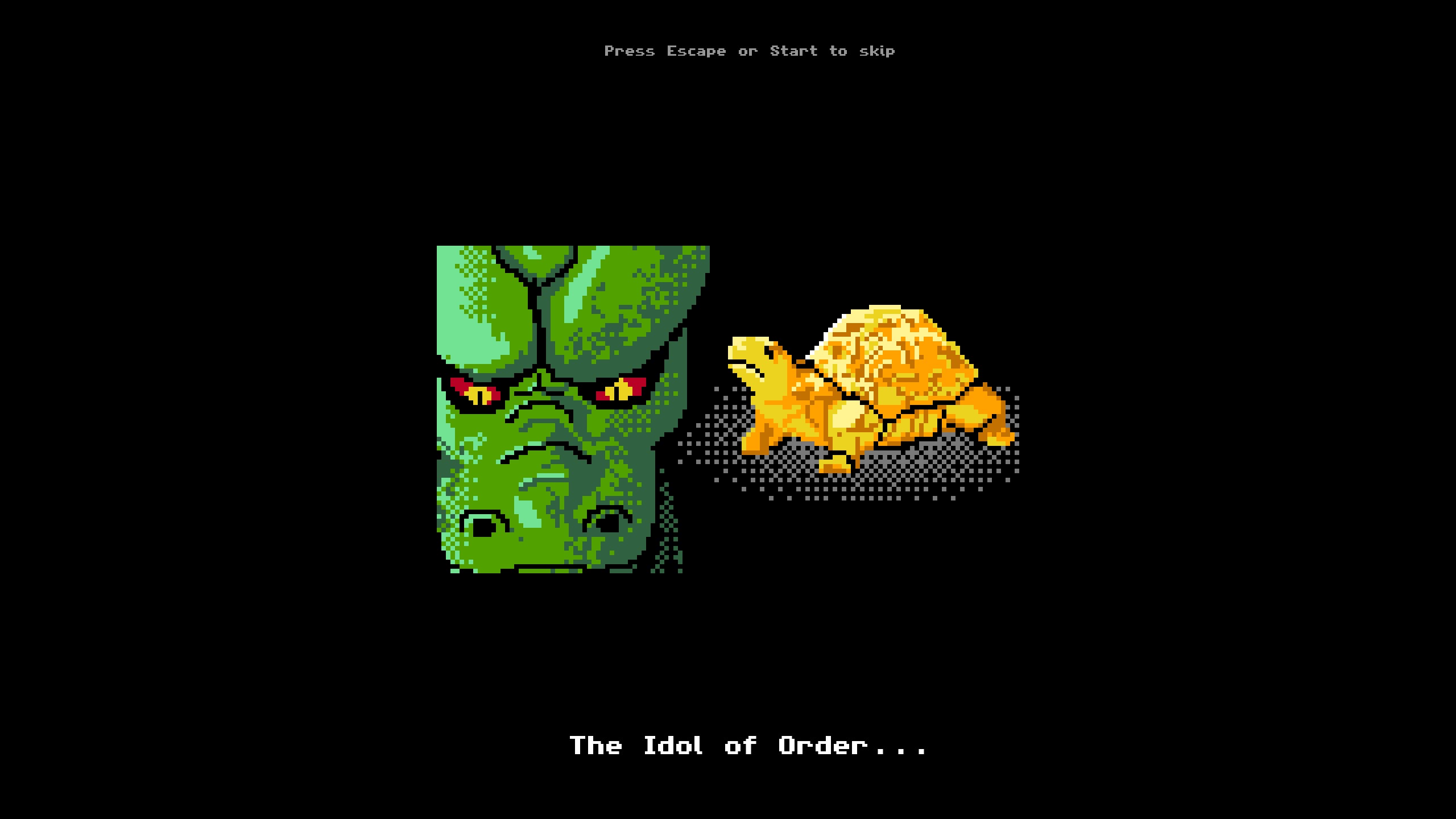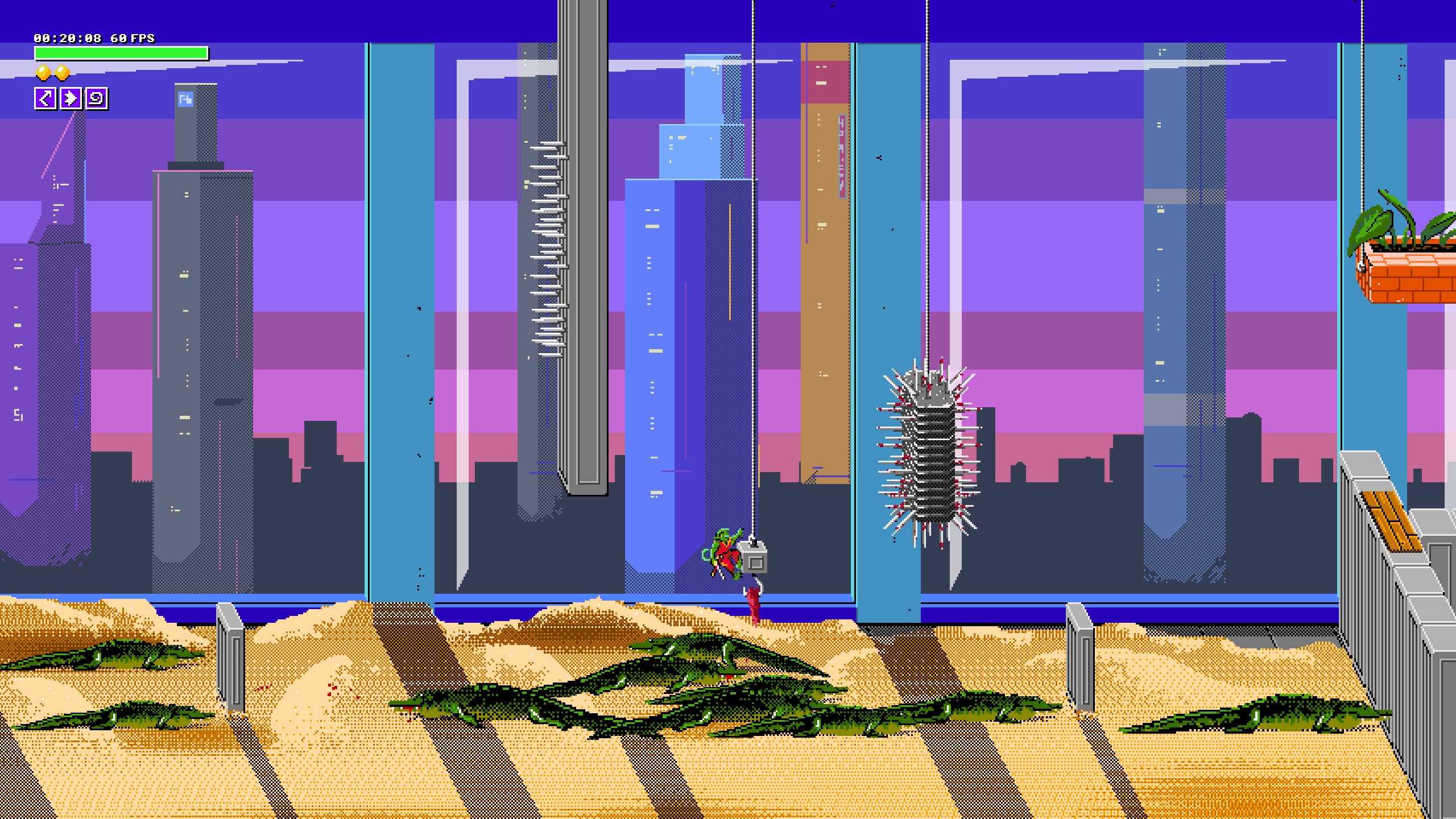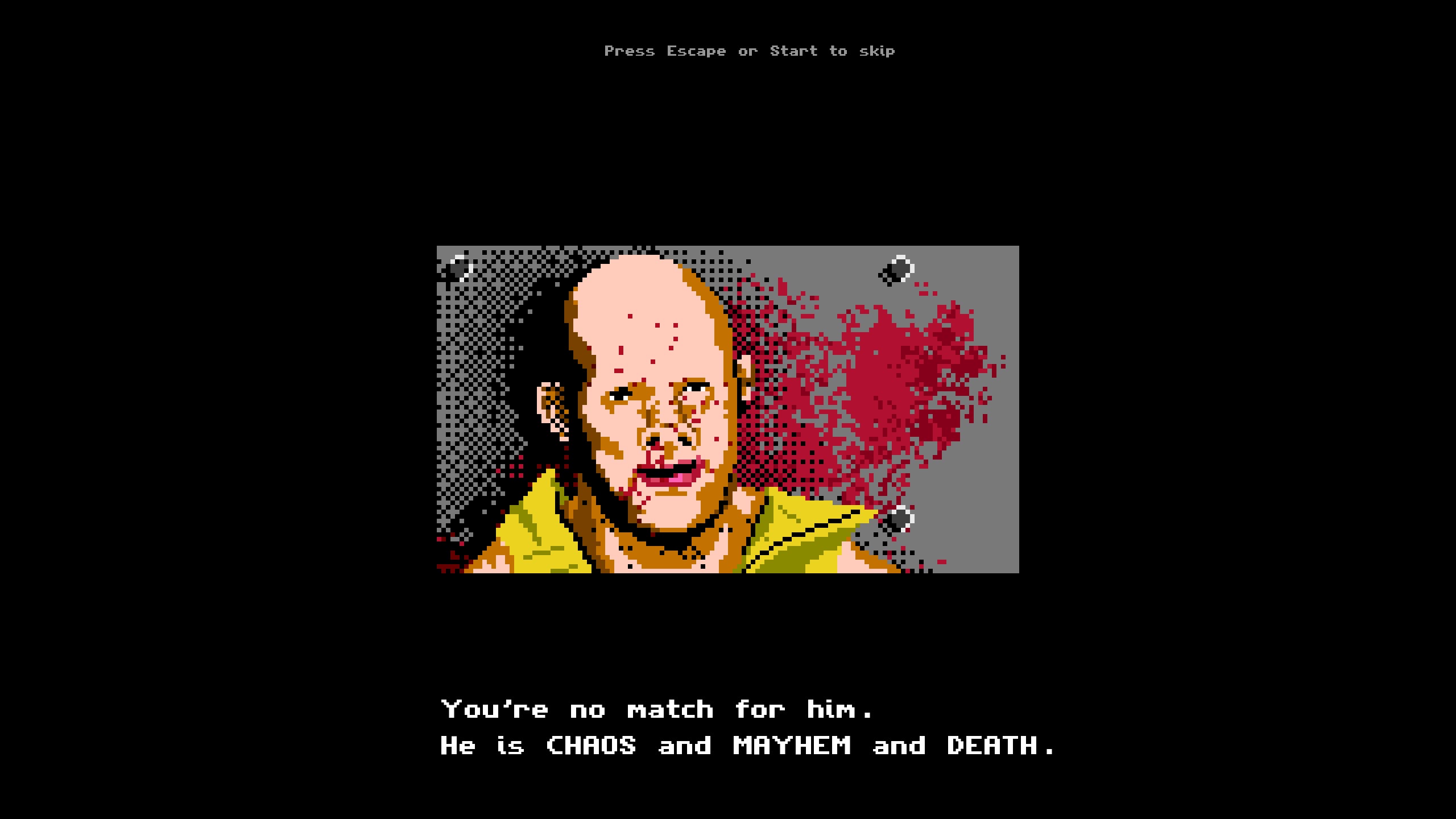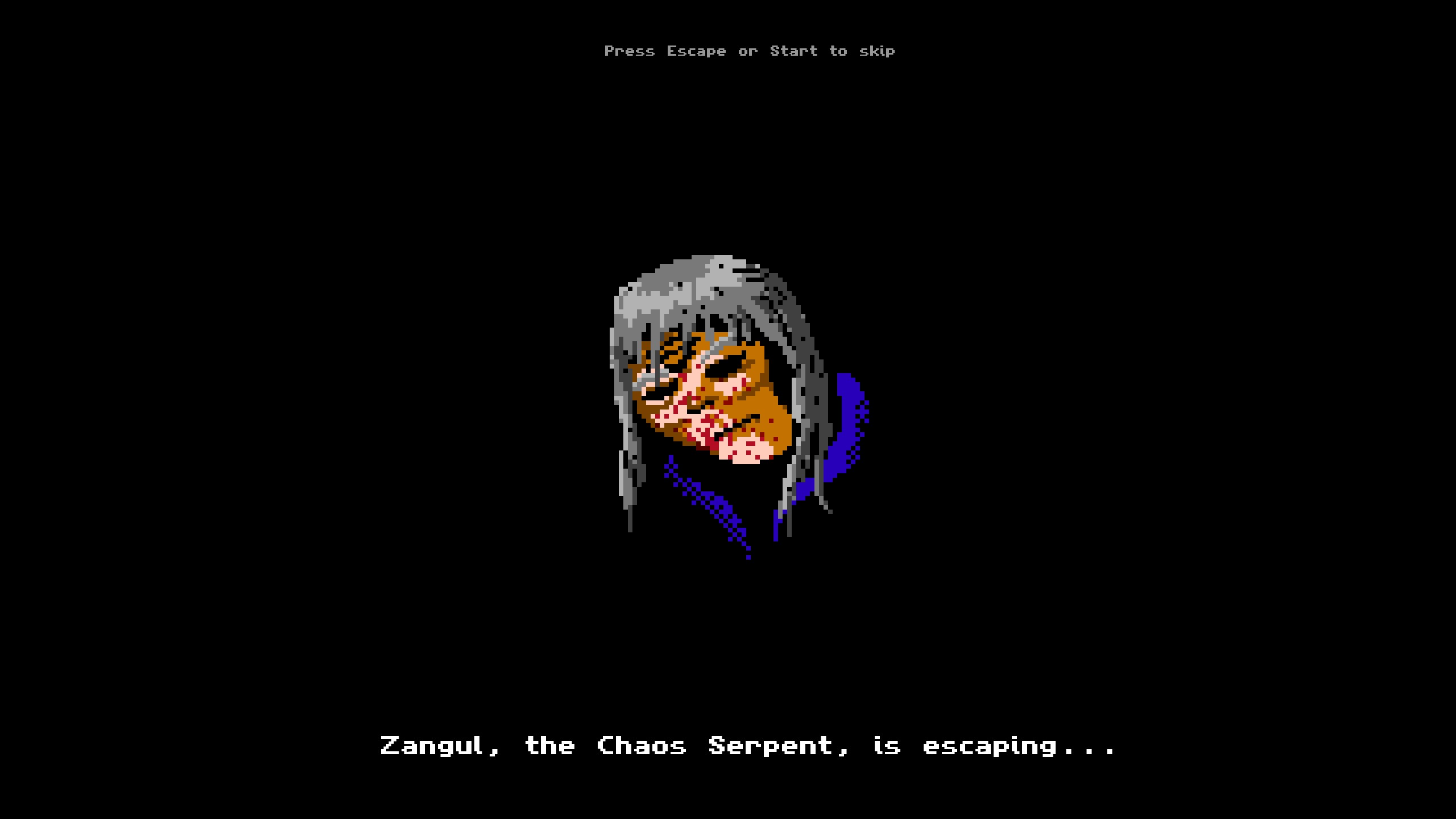 Release Updates
v0.5.3.2105+
65 Maps complete
All of Story mode complete
All enemies and bosses complete
All music complete
All sound effects complete
Steam Leaderboards complete
Racing and Recording system complete
v0.4.3.1187+
Four New Maps
Dash Superpower
Fan and Wind Effects
New Music Tracks
Death Platforms
In-Game Dialog
Map Select Menu
Steam API Integration
New Enemy: Fan Man
Background Cars, Birds, Paper
Performance Fixes (looking at you font renderer)
v0.4.2.1002+
Two New Maps for the factory episode
Crusher Platforms
New character
New death animation
Dust particles
v0.4.924+
Cutscenes! present plot and storyline across the maps
Race Replays you can now race the ghost of any recording you save
Another New Map to transition from Boss to Factory
Camera Shake Effects were added to boss stomps
Recording checksums added in preparation for online community leaderboards
Temporary Cheat Code (1 + 1 + 3) on start screen will unlock all levels
Various bug fixes
v0.3.809+
Secrets have been added to several maps
Another 2 New Maps
Map Select menu shows thumbnails and best time and score
Best Time and Score are saved with your progress
New Super Jump Gong
Two new Music Tracks
Fixed bug where elevator movement was not added to jumping velocities
New controls menu should be easier to read and extend
Various bug fixes
v0.2.731+
Replay System will record your game play and allow you to playback or save it for later viewing
Better Tutorials render icons and text together for better tutorial descriptions
Dogs! are a new enemy type
Two New Maps have been added to the cityscape episode
Ricochet Power well timed attacks allow you to ricochet projectiles back at enemies with lethal effect
Damage Score now contributes to your overal level score allowing for an "S" score for perfect runs
Waiting Elevators will only activate once you first step on them - this aids in speed runs
Improved AI now share common ai routines and can detect ledge edges and if they can see player
More sound effects
Enemies who are not facing you cannot see you - allowing for sneak up attacks
Sprite touch ups
FPS rendered in the time label
Fixed several bugs
v0.1.482+
Game Saves! progress for map progression is saved to APPDATA/Roaming and you can resume your game from any unlocked map
UI Menus can now be navigated with up/down/left/right
Blue Screen was added to notify player of runtime errors if they occur
Fixed several bugs